What are you waiting for?
Earn extra income with Komputer Murah.my. Everyone can be a KomputerMurah.my affiliate!
As long as you are interested to refer, you can sign up for our affiliate program.
You send us Business, we send you Money!
KomputerMurah.my, an online marketplace refurbish item offers you an easy way to monetize your website and apps through its affiliate program by a revenue-sharing model with up to 4% commission from each generated orders.
Having the most advanced technology with thousands of free banners and creatives to choose from, a short validation and an easy payment cycle, and the best support team assisting you make the KomputerMurah.my Affiliate Program the best in the industry.
Registration is FREE and EASY. Start earning with us now!
Sign-up As Komputer Murah User
Create an account at Komputer Murah
Apply Become Affiliate
Click on 'Become An Affiliate' button on user dashboard
Share Product
Share the product to earn commission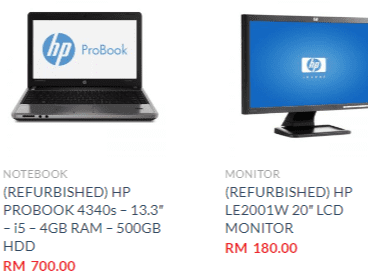 Select the product you prefer from Komputer Murah
Choose the social media you like to share the product
Share the post to the social media and earn