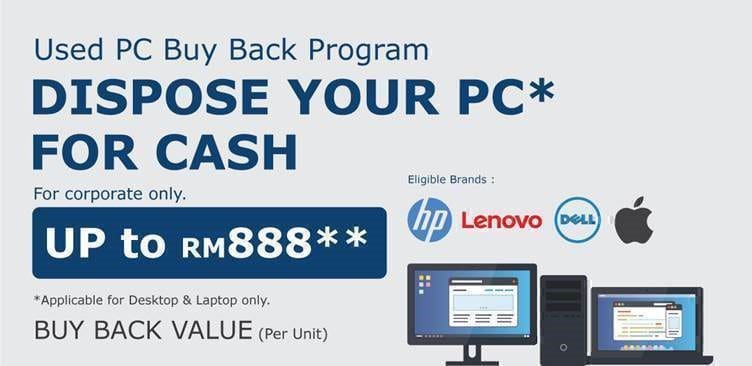 We are one of the pioneers that does Leasing, Trading and Rental on IT equipment for corporates. Besides that, we also sell and buy refurbished, used, and new computers and laptops. We have been recognized as an official business partner with the distinguished brands, such as HP, Dell, Lenovo and etc. Currently, we are promoting our latest program which is the Buy Back program that will surely save you a lot of $$$ by disposing, selling or trade-in your old devices with us.
Why Choose Buy Back Programme From Us ?
Saves time & Improve Efficiency: With better devices, you can avoid the stress from old devices that are prone to constant crashing and slow loading, hence improving work efficiency.
Earn Extra Money: Instead of keeping old devices unused, you can choose to sell or trade in with us and earn extra pocket money.
Better Security: Old devices cannot support the better and safer security because of the technology system evolvement.